Principal's Message: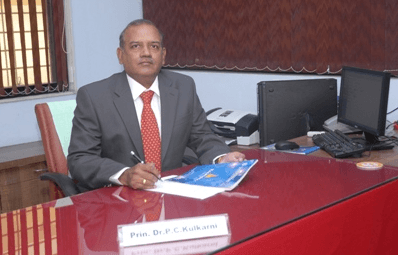 It gives me immense pleasure to present before you a brief of our vision and efforts. Our institute is one of the leading institutes which have taken a leap forward in the quality technical education. The credit goes to outstanding reputation and dedication of the Gokhale Education Society for all these years, under the able guidance of Visionary and International Educator Sir Dr. M. S. Gosavi and others. The vision of the institute is, "To produce world-class engineers for converting global challenges into opportunities through value embedded quality technical education." To achieve this, we have to develop this institute as a Centre of Academic excellence of higher learning in the fields of engineering and technology. All the efforts are focused towards the fulfillment of vision and mission.
Apart from delivering excellent academic content and development of skills through practical experiences, the students are encouraged to develop through bridge courses by interacting with resource persons. Various modules are arranged so that they are "made ready" for the varied opportunities and challenges with confidence. Through 'Local Guardian Scheme' for every 20 students, teachers help them in resolving academic as well as domestic problems and inspire them for achieving excellent academic career and overall personal development. We are in constant touch with parents and keep informing the performance of their wards through correspondence and dialogues. Placement of young energetic budding engineers is of prime importance to all of us. A systematic development in soft skills and overall confidence building through weekly programs is unique of our institute. Ultimately, our student will be a holistic person.
Here at GES's College of Engineering, we are committed to impart necessary skills and knowledge to our students in best possible manner, in good spirit and in the good environment by allowing them to dream big and help them to achieve the same. Industry demands technocrat-leaders to serve various sectors. We all stakeholders, including you, have to work in this direction to fulfill the dream INDIA-2020.
Dr. Prafulla C. Kulkarni
M.Tech.(Production), Ph.D. (I.I.T. Kanpur)